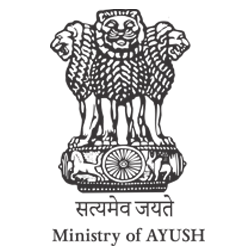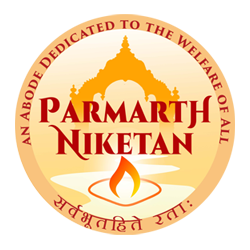 Yoga in each and every home
Yoga for Unity aims to unite all Yoga Institutions to preserve and promote yoga practices and philosophy across the world and make them accessible to one and all free of cost.
Yoga all over the Globe!
We have entered the last week of this 100 Days of Yoga Challenge. Congratulations for making it till the last week! This week and till the 21st you will find more free yoga events in many countries of the world. We tried to present some of them as part of Yoga for Unity in our Global Page - click below and explore your region.
Yoga Sadhana 12-week course is now over but the recordings of the live sessions are available here on the platform. You can join it any time and take it at your own pace, or go back to a session that you have enjoyed to review the themes and practice along. Feel free to join the Yoga Sadhana Community!
Yoga4Unity 2023 season is here!
Yoga for Unity 2023 is taking a look at Mental Health through Yoga.  
Y4U is online through this platform and telecast daily. This year the Y4U is celebrated onsite with global programs.
We invite yoga organizations and seekers to join us. The program started on March 14, 2023. Register to get some updates with our weekly newsletter.
    Practice daily ONLINE with the most prestigious yoga institutions of the world.
    Engage ONSITE with yoga teachers from your country (check calendar).
    Learn the finest yoga practices of our time.
    Take a free online course for 14 weeks to deepen your understanding of Yoga.
Now, more than ever, make yoga a part of your life. We are here to support you. To access the online content make sure you sign into the website.
A Wave of Yoga for 100 Days. Events will happen onsite, week after week, from Sidney, Australia to Fremont (CA) California. Find the Yoga4Unity event in your country.
Yoga for Unity strives to unite all authentic yoga institutions to promote and preserve the practices and philosophies of yoga, and make them available to one and all. Yoga institutions and teachers from all over the globe have united in the hope that the benefits of yoga will reach more and more people.
Our online Yoga Village is where different yoga schools unite on a single platform so you have the ease of access to all of them at the click of a button. Yoga for Unity welcomes you all to visit virtually, India's most prestigious yoga schools, from the comfort of your home. Listen to their experts, learn from their teachers, and practice with them.
My Yoga, My Choice
Continue to Access our Customized Yoga Offerings from 2022
Are you already a practitioner who simply wants to dive deeper into the realms of yoga? Or maybe you are uncomfortable with high-end yoga programs where you are expected to twist into strenuous asanas on the very first day? Don't worry. We have customized our yoga offerings into separate categories especially for you. Explore the possibilities below and pick what suits you.
Enrol for free in any of the programs below.
Become a valuable part of the Global Yoga Community – the choice is just a click away!
Stay up to date
Add your email to the mailing list to get our weekly newsletter